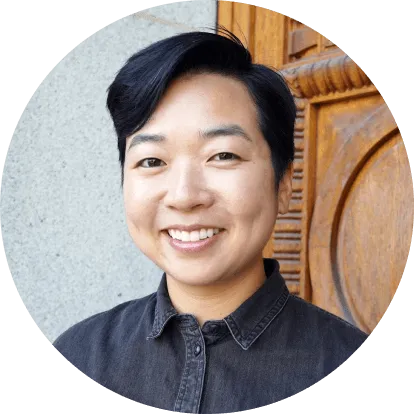 Eunice Kwon
(she/her)
Power Building Director
Eunice Kwon joins AAF from UC Berkeley, where she led the equity office for Asian American, Pacific Islander, Southwest Asian, and North African communities. Previously, she helped develop the Sustainable Economies Law Center (SELC) as the inaugural COO and Director of Community Engagement. At SELC, she led the community engagement strategy for dozens of policy campaigns and programs. Some of these projects included creating an innovative financing model for community-owned solar projects in California focused on providing benefits to renters; working closely with home cooks and small-scale food vendors to craft a state policy to legalize sales of homemade hot meals; and contributing research and analysis on a guide to regulate short-term rentals at a local level.
As a Coro Fellow in San Francisco, Eunice worked with a range of organizations that included the Haas Sr. Foundation and the Bay Area Community College Consortium. She started her career as a communications consultant for several congressional and local political campaigns and for labor organizations such as the Asian Pacific American Labor Alliance and the United Food and Commercial Workers Western States Council. She currently serves on the board of Oakland Asian Cultural Center, the Sustainable Economies Law Center, and Asian Women United, a nonprofit that spotlights the diverse experiences of Asian American women through publications, digital productions, and educational materials.
Eunice holds a dual BA in Ethnic Studies and Asian American Studies and a Masters in City Planning from UC Berkeley's College of Environmental Design.