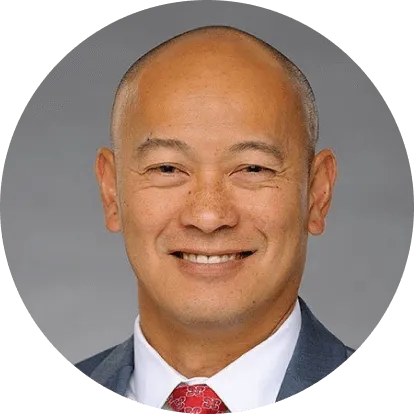 Board Member & Past Chair
Co-CEO, Illumination Foundation
As a refugee whose family relied on the kindness of strangers, Jack understands first hand the power of a collective community who cares and actively works to lift others up. His experience drives his belief in creating social change through action.
Prior to his current role, Jack had an 18 year career in corporate social responsibility at Wells Fargo as the Vice President and Manager of Community Relations. He oversaw over $10M of the of the company's charitable giving, volunteerism and community development programs in the Southern California Region. His current commitments to the community include serving on the Board of Directors for UCI Alumni Association, and Asian American Futures. Jack is an appointee to the Orange County Commission to End Homelessness and is a co-founder of Delivering with Dignity OC, a collaboration that engages volunteers, support local restaurant while serving the most vulnerable affected by COVID-19.
Jack holds an MBA from UC Irvine Paul Merage School of Business and is a graduate of the Southern California Leadership Network. Most importantly, he is a proud father of four amazing children!